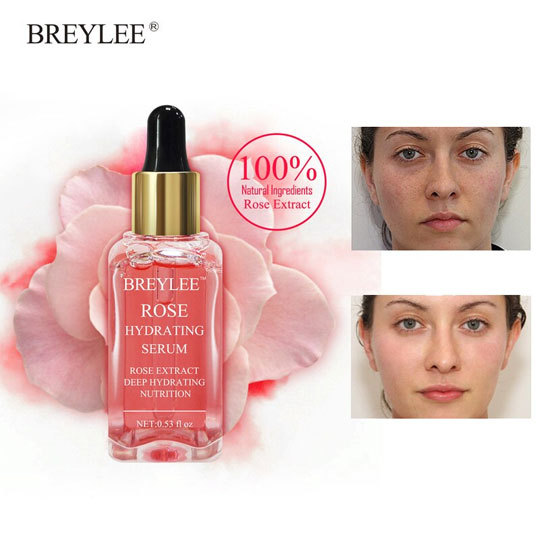 Breylee Rose Hydrating Serum
Brand: Collections|Category: Collections
৳ 290.00
Have questions about this product?
+8801730-474950
Why choose Anably.com?
পণ্যের কালেকশনঃ
এনাবেলি.কম এ আপনি বিশেষজ্ঞতার সাথে বিভিন্ন পণ্যের বিস্তারিত সম্পর্কে সম্পূর্ণ তথ্য পাবেন।
ভালো মূল্য এবং ছাড়ঃ
আমরা গ্রাহকদের জন্য সকল পণ্যের উপর ভালো মূল্য এবং ছাড় দেওয়ার চেষ্টা করি।
সহজ ও দ্রুত কেনাকাটাঃ
সংক্ষিপ্ত চেকআউট প্রক্রিয়া ও সহজ পেমেন্ট অপশন দ্বারা আপনি আপনার পছন্দের পণ্য বেছে নিতে এবং দ্রুততার সঙ্গে বিলম্ব ছাড়াই অর্ডার প্লেস করতে পারেন।
Delivery Process
ঢাকার ভিতরেঃ
ঢাকার ভিতরে ক্যাশ অন ডেলিভারি দেয়া হয়।
ঢাকার বাইরেঃ
ঢাকার বাইরে কুরিয়ার সার্ভিস এর মাধ্যমে ডেলিভারি দেয়া হয়।
Product Specification of the Breylee Rose Hydrating Serum
Product Description of the Breylee Rose Hydrating Serum
This product contains natural rose essence and adopts a cold-pressing extraction process to keep every drop of flower essence fresh. With the ability to deeply penetrate and nourish the skin to keep it energized, this serum can remove dryness, roughness and fine lines and its natural active plant agents can induce dead skin to fall off more quickly.