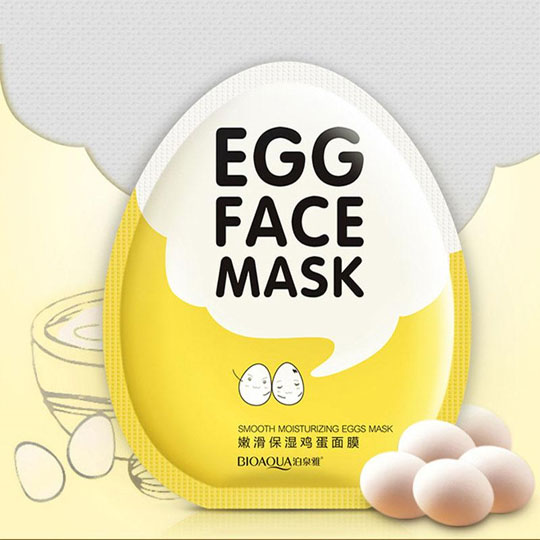 Egg Face Facial Sheet - 30gm
Brand: Collections|Category: Health & Beauty
Have questions about this product (SKU: 130436)?
+8801730-474950
Product Specification of the Egg Face Facial Sheet - 30gm
| | |
| --- | --- |
| Brand | Bioaqua |
| Capacity | 1pack |
Product Description of the Egg Face Facial Sheet - 30gm
If you want to relax while also treating acne, wrinkles, fine lines and dry skin, then this Egg White face mask could be the perfect solution for you. The mask is all natural and can help to aid with various skin problems due to the high amount of protein present in the egg whites. This treatment is becoming more and more popular around the world due to the absence of harsh side effects that may occur when other, non-natural products are used. The consistency of the Egg White Mask is unique, creating a frothy foam that is then applied to your face and left to dry. Sit back and relax for approximately 20 minutes, then just simply wash the mask off with water to reveal brighter, smoother looking skin.
Loading...