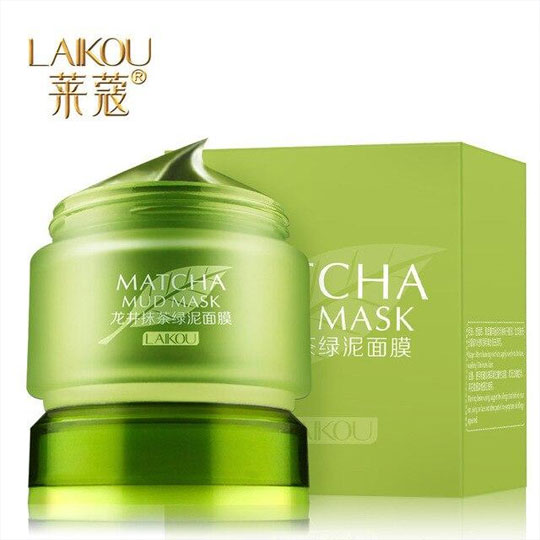 LAIKOU Matcha Facial Mud
Brand: Collections|Category: Health & Beauty
Have questions about this product (SKU: 130466)?
+8801730-474950
Product Specification of the LAIKOU Matcha Facial Mud
Product Description of the LAIKOU Matcha Facial Mud
ANTI-AGING This mask is loaded with deeply nourishing, hydrating and healing ingredients, this Green Tea Mud not only reduces skin blemishes, redness, acne and blackheads, but it also has strong anti-aging and anti-wrinkle properties, that effectively fights the effects of aging. The results will be stunning from the first application! Smooth, silky soft, moisturized and vibrant skin with a youthful glow guaranteed!
ANTIOXIDANT Green Tea Extract, It's your lucky day! You have found the best facial mud mask to give you flawless, smooth and glowing skin. Utilizing all the powerful minerals and antioxidants of pure Ceremonial Grade Matcha, this beauty skin mask will deeply detox, cleanse, moisturize and tone your skin. This Green Tea Mask is perfect for reducing enlarged pores and inflammation. In addition, the vitamin K in green tea helps lighten dark circles under the eyes.
HELPS TREAT ACNE Green Tea Matcha has antibacterial agents that help fight acne-causing bacteria. It even helps regulate hormonal imbalances in the body, one of the key causes of acne. The anti-inflammatory property of Matcha helps reduce the redness and inflammation brought about by acne. NOURISHING Volcanic Mud Vitamins and Minerals will give your skin naturally healthy glow. Refreshes and lightens face, works on all skin types. This mud mask has a strong lightening and tightening action that feels great even for hours later.
MONEY BACK Satisfaction Guarantee, All of our products by ONCE UPON A TEA come with a Hassle FREE MONEY-BACK SATISFACTION GUARANTEE so you can buy our GREEN TEA MATCHA MUD with confidence.
Loading...