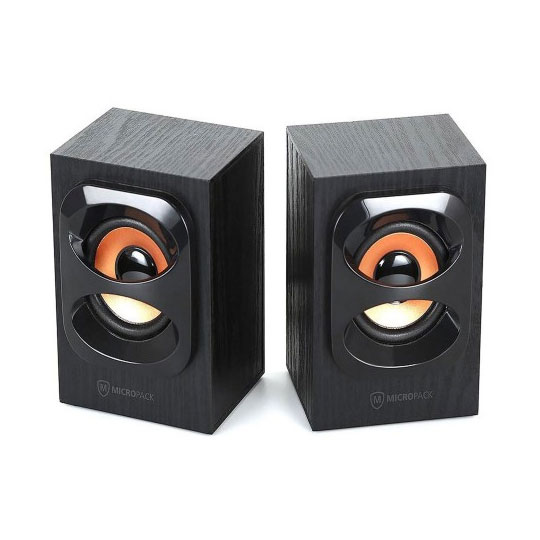 Micropack MS-212W Multimedia Speaker
Brand: Collections|Category: Speakers
Have questions about this product (SKU: 130268)?
+8801730-474950
Product Specification of the Micropack MS-212W Multimedia Speaker
Product Description of the Micropack MS-212W Multimedia Speaker
Micropack MS-212W Multimedia Speaker comes with 2:1 set of speaker. It will bring full audio range music to your life. Beautiful finish design MS-212W has the stylish black colors design, which is super beautiful for your personal space decoration and display. Great sound solution MS-212W provides clean and detailed quality sound for most of your music needs. It is ideal for watching movies, playing games and listening to high definition music. Easy music control provides convenient control solution to every music lovers. Micropack MS-212W 2:1 Speaker has built in 100Hz~20 KHz frequency Response, >80dB Separation.
This gorgeous Micropack MS-212W speaker comes with 01-year warranty.
Best deals with best price are available within your budget in Dhaka, Khulna, Chattagram, Rangpur & Sylhet. Now you have luxury to order online to have your products at any place in Bangladesh.
Loading...